Apology: Since my camera broke after the nearly 3 years of service for me, I am afraid I am unable to film review videos until a further notice. Although I may use Iphone 4 to film certain videos, the process of editting became more time consuming because of file transitions, etc. So for now, my reviews will be done by blog text instead but I hope you will all find these reviews useful. And I think the only review video I may use Iphone 4 to film and upload straight away would be the reviews of ELF products in Cantonese after a little more time of using the stuff I bought...
So for now... I will start off my 1st review by blogging based on eyelash glues.
11th October: For 2 years, I have used
This product is actually a "Double Lid Adhesive" instead of glue for false lashes, however, it works as effective either way. But since I am naturally a double lid, this product is used as the false lashes adhesive. I can say the glue holds the false lashes very still & stable all day long, however, as the consistency is white & thick, no matter how much black eyeliner I applied on top, somehow, apparently it's still lack of looking natural.
18th Oct: Just bought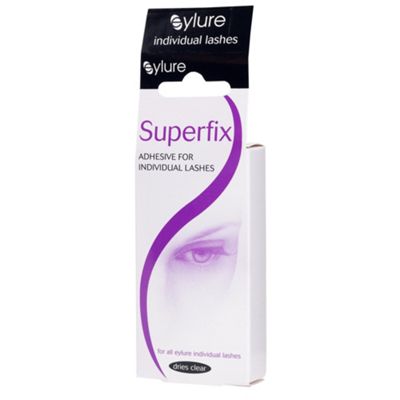 22nd Oct
- I was in progress making the fashion video and used the Eylure Superfix glue. I actually have alot of disappointments to state as the outcome as first, the smell reminds me of "thinner" (the smell of nail polish- I normally love the smell but I hate the strongest ever in the eyelash adhesive) and the glue stings my eye a little bit which never happened to me before. Then the next disappointment is that it doesn't stick stable enough either!
However, the only reason you would see why I would buy and use this product until it's used up is all because it's a black adhesive that it tends to make the application of false lashes more natural than ever!
Please note that I do not have any intention to defame any companies or offend anyone, everything I say is only out of experience and opinions from outcomes.